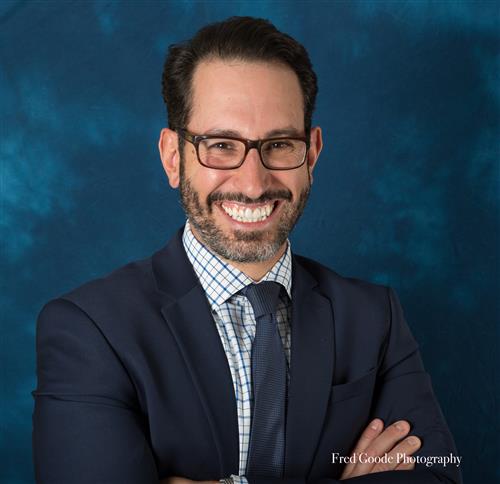 The Ramapo Indian Hills Regional High School District is a high academic performing school district with lofty expectations for all of our students. We are deeply committed to maintaining the best interests of ALL of our students, keeping this focus central to every decision we make as we work to cultivate learning environments that enable us to support the individual potential in every child. The Ramapo Indian Hills Regional High School District is comprised of the FLOW community (Franklin Lakes, Oakland & Wyckoff). Ramapo Indian Hills is a supportive community with highly motivated and intellectually curious students. Our district provides a full range of opportunities for our students, from academics to the fine and performing arts to athletics and extracurricular, where there is something for everyone.
The concerted efforts of our leadership team and teachers, with the support of our dedicated Board of Education, enable us to sustain the development and revision of a robust curriculum, a focused effort on staff development, and personalized attention for our students where our counselors and teachers help guide the course selection process. Our persistence is deeply rooted in enhancing opportunities for our students to achieve their full potential. We are an example of what is possible in the pursuit of academic excellence with constant focus and long-term commitment.
Teaching and learning is a multi-faceted and dynamic process that requires intent, process, perseverance, and heart. As you review our progress, we hope you gain an understanding of what makes Ramapo Indian Hills so very special. Our goal is to present what we are proud of to our community in a way that is relevant, engaging, and authentic.
We remain steadfast in our belief that all students can achieve at a high level and maximize their individual potential. All of our success is the result of the collective efforts of all of our staff from FLOW Pre-K through grade 8 and Ramapo Indian Hills grades 9-12. Our accomplishments are the fruits of our labor, the dedication of our staff, beginning at the elementary level, progressing through critical transition years in our middle school, and culminating in high school with the commitment and effort of our Ramapo Indian Hills staff.
We continue to pave the way forward to establish a culture of learning that is purposeful and rooted in the idea that with hard work, good strategies, and perseverance, students will achieve greatness. With a highly committed school district and community, we can ensure that all students become successful. When we do all of this well in a constructive and productive fashion, the results speak for themselves.
About Our Superintendent
Dr. Dionisio has served as the Superintendent of Schools for the Ramapo Indian Hills Regional High School District since 2021. He previously served as Verona Superintendent of Schools since 2014. He is a progressive leader maintaining a collaborative and caring approach with a student-centered focus. Garnering support from our engaged stakeholders has enabled him to bring about improvements and notable district achievements with a clear, consistent, and unified direction for our learning community. He balances his passion for developing a common sense of purpose toward increasing academic opportunities for all students while maintaining a focus on the social-emotional learning foundation necessary to support the development of productive, healthy children.
During his tenure, he has proven himself as a highly effective, collaborative leader with an ability to guide our community in an effort to raise the bar and continuously redefine success. Stewardship of our schools requires intent, process, and perseverance. He possesses a dedication and enthusiasm to develop the mind while also expanding the heart.
Dr. Dionisio is an advocate for students and staff. He has been a champion for the social, emotional, and physical well-being of students. He established a partnership with the Positive Coaching Alliance, a national non-profit organization developed through Stanford University, to provide all youth and high school athletes with a positive, character-building sports experience. He spearheaded community action committees on mental health and suicide prevention, resulting in the adoption of an innovative, therapeutic mental health program in all of our schools. He successfully helped pass the expansion of full-day kindergarten through a community vote and established the award-winning district magazine. Dr. Dionisio has served on several educational panels at the state level on a variety of topics. Dr. Dionisio has presented on public relations and communication strategy at the state level and at the AASA national conference on the importance of mental health and social-emotional learning in public education.
Dr. Dionisio supports continuous growth through high-quality teaching and leadership practices. He believes that an actively vibrant, student-centered educational community must be focused on empowering our students to achieve their unique, individual potential. His approach encourages the sharing of feedback to help establish the district's vision and course of action. Under his leadership, our schools have made great strides toward providing a multitude of academic opportunities that have resulted in significant advancements in state and national rankings, as well as numerous recognitions and honors. He worked collaboratively with Boards of Education on the development and management of multi-million dollar capital improvement projects, as well as advocated state legislators for increased school funding. A team-based middle school house model enabled faculty to collaborate on a regular basis to cultivate smaller, more personalized learning communities fostering meaningful relationships amongst teachers, students, and parents. With his guidance, responsible financial planning and allocation of resources have enabled the expansion of technology throughout the entire district, in addition to a 1:1 Chromebook initiative. Most recently, our district action committees submitted an application for Future Ready Schools certification for which we were approved.
Dr. Dionisio was named AASA Superintendent of the Year for Essex County in 2019. During his time with the Ridgewood Public Schools, Dr. Dionisio was the recipient of the Bristol Myers Squibb Grants for Teaching Excellence that supported inquiry-based science instruction and professional development for staff, a program ultimately adopted by the district. He maintains experience as a teacher, club advisor, athletic coach, science supervisor, assistant principal, high school principal, and district leader as superintendent of schools. While his teaching experience spans elementary, middle, and high school levels in science, math, and technology, he has also served as an adjunct professor in the Saint Peter's University educational leadership doctoral program. Dr. Dionisio previously served as the Co-President of the Essex County Association of School Superintendents. He also held roles on the NJASA Membership Services Committee and as Treasurer of the Essex County Association of School Superintendents.
Dr. Dionisio is currently studying at the Harvard University John F. Kennedy School of Government toward a credential in Public Leadership. He completed his doctorate in Educational Leadership, Management, and Policy at Seton Hall University. His dissertation examined the impact of inquiry-based science on non-cognitive outcomes and academic achievement. He holds a B.A. in Biology with a minor in Chemistry and M.A. in Administration and Supervision from Montclair State University. An active member of our community, Dr. Dionisio resides in Northern New Jersey with his wife and children.
Follow Me On Twitter @RIHSuper
Dr. Rui Dionisio is the Superintendent of the Ramapo Indian Hills Regional High School District. Dr. Dionisio encourages community members to contact him with questions or feedback via email at [email protected]